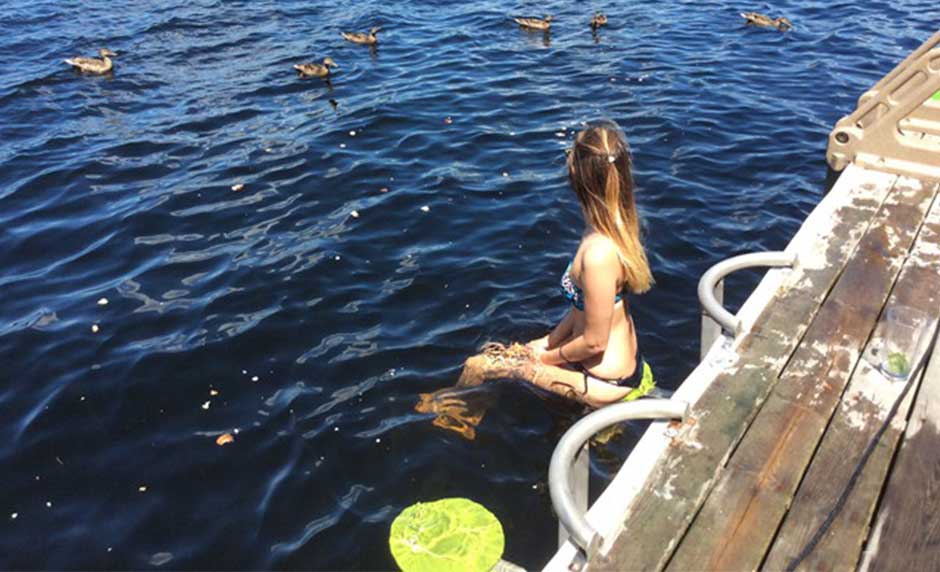 February 06, 2018
The Dock Sitter's Perfect Accessory
Relaxing on your Dock Stool is the ultimate way to spend the day if lounging by the lake is your idea of heaven. Here are just a few ways the Dock Stool is the ultimate accessory if you are a "dock sitter" at heart:
Kid Watching
Playing in the lake is the perfect way for kids of all ages to get out their energy and enjoy the summer sun. If endless hours of water play aren't your idea of peaceful, the Dock Stool has you covered! Stay close enough to keep an eye on the little ones, while relaxing on the best seat in the lake.
Hello Good Hair Day
Ladies everywhere know how it feels to spend time perfecting their hairstyle, only to see it completely ruined when they jump in the water to cool off. With the Dock Stool, you control how wet you want to get! Simply adjust the height of the seat to stay refreshed while keeping your hair looking fabulous.
Sunrise, Sunset
There is nothing more breathtaking than the sun rising and setting over the sparkling waters of the lake. Get front row seats to one of Mother Nature's most spectacular shows. Grab a glass of wine, sit back, and watch the sun go down from the comfort of your Dock Stool.
Calling all Book Worms
Every reader has felt the horror of pages from their favorite novel getting soggy. With the Dock Stool your upper body stays completely dry, so you can get lost in your favorite story. Whoever thought reading and water would go so well together?
Sitting on your dock is good…sitting on your Dock Stool is better. Contact us today for more information on how you can make the most of your summer with the Dock Stool.